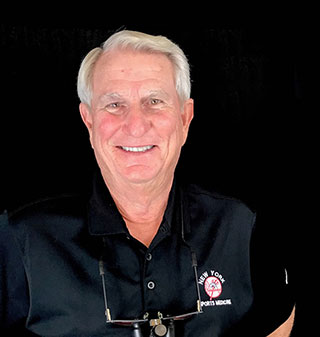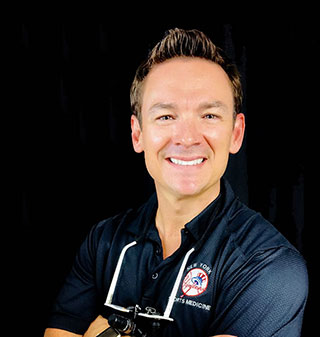 ---
We'd love to hear about your wonderful experiences at our office! Please write us a review online. Just click on the links below.
---
Testimonials from Our Patients
"This dental office is one of a kind! Dr. Strupp and Dr. Brumm are the best in the field of restorative and cosmetic dentistry. It does not get any better. You will not find anyone more capable and caring than these professionals. Their dentistry is top-notch and the team always make you feel welcomed and cared for. If you are looking to keep your teeth in top shape, look no further."
---
"Dr. Strupp continues to exceed our expectations. His commitment to excellence is unsurpassed. He treats his patients with compassion but refuses to settle for anything less than the best possible outcome."
— Dr. Ken Wolnik​
---
"A beautiful office: clean, professional, and efficient. But most importantly, the most professional, experienced, and highly talented dentists, hygienists, and assistants that you can find. Dr. Strupp and Dr. Brumm just held a huge conference training other dentists from around the world in cosmetic and restorative dentistry. More than 500 dentists attended to see their work. These two gentlemen are at the top of their profession, and if the health of your mouth is important, and you want the best quality, go see them."
---
"World-class quality of care from hygienist (Lisa) to Dr. Brumm's painless injections to Dr. Strupp's diagnosis and treatment plans. Not sure what I would have done if Drs. Strupp and Brumm hadn't fixed my crowns, veneers, and underlying health issues. Thanks so much! I'll keep coming from Europe for check-ins."
---
"Dr. Brumm can be summed up in one word: Inspiring! If you look at the smiles (and lives) that he's changed, it really shows how amazing he is. Once you get to know him, you'll know that he and his team care about one thing: getting it right!
"It's not a coincidence he and his partner (Dr. Strupp) are leaders in the dental community, and speak to other dental professionals to share their knowledge and expertise. They have not only helped patients in their office, but also countless others by training dentists through teaching and improving upon current dental techniques.
"It's very difficult for a potential new patient to know how good of a dentist somebody is just by reading reviews. However, I can say (as a dental professional myself) that the work he performs day in and day out is excellent. He is a rare person who has the natural-born talent, dedication, and personality that allows him to do great things (and all the while making it look easy). Congratulations Dr. Brumm, you inspire us all!!"
— Dr. Matthew Rasmussen
---
"I spent the day today having a new restoration prepared by Dr. Mike Brumm. After 40 years of working with his mentor, Dr. Bill Strupp, it is clearly obvious Bill was a great teacher and Mike an incredible student. Between the two best restorative dentists I know, they could do anything they wish in my mouth as I know the outcome would be PERFECT. I am blessed to have both of them as friends and as my dentists!!"
— Dr. Danny Melker
---
"Dr. Brumm is amazing. He is warm and kind, and his passion for exceptional dentistry shows in all aspects of his work. The staff is beyond compare. I have experienced dentistry from quite a few dentists in the past and no other comes close to what I have experienced. I refer all of my family and friends and everyone has been beyond happy with their experiences. My husband's cosmetic restorations are beautiful. I love the focus on prevention and attention to detail. I'm so thankful to be a patient here."
— Mandy Alabovitz
---
"Dr. Brumm and his beautiful staff were so wonderful. The office was immaculate, and I felt very well taken care of and treated, like I was the most important person they had seen that day. The level of professionalism is second to none and I would recommend this practice to any and everyone. My smile has went from a two to a ten. Thanks again to Dr. Brumm and his excellent staff."
— Josh Girdler
---
"It is not very often that I get to write a review, but will do so when it is well deserved. I have personally and professionally known Dr. Brumm for several years and you will be hard pressed to find someone with an acute knowledge of restorative dentistry and with the soul of unparalleled integrity. I highly recommend."
— Dr. Tom Doan, 2019 president of the Florida Academy of Cosmetic Dentistry
---
"I have been going to Dr. Strupp/Dr. Brumm for more than 25 years. Their expertise is envied by other cosmetic and restorative practices across the US — so much so that thousands of fellow professionals have attended their lectures and workshops over many years. They have the best skills, techniques, and experience, and a laboratory right on their premises so the quality of their work is outstanding. I have had gold inlays, porcelain crowns, and most recently full teeth for two implants. Their work has been consistently excellent over many decades. I don't know many businesses who have sustained such a record over several decades and they are still going strong in a brand new office. Finally, like the expensive shoes I wear, it costs a little more in the beginning, but over time it actually comes out to be a lot less because of all the future dental problems you will avoid."
— Stewart Schaffer
---
"People always ask me all the time: do you know a good dentist? Where should I go? I send all my friends there! (Usually I don't like to make any recommendations but this is an exception.) As a lab owner, I am happy to say that Dr. Brumm is such a perfectionist. Always uses the best materials, hands on with every case, and it's a pleasure to work with him and his staff. Everyone is so nice and professional."
— Annegret Wagner
---
"I believe it has been more than ten years since I sent you a similar letter, but I feel that I need to let you know how much I appreciate the restorative dental work that you have done for me. I have marveled at how my dentition has felt and at how well everything has held up. I realize this is all due to your expertise in precise, predictable dentistry. You and your wonderful staff have created perfection, and I have complete dental health!
"The time I spent in your office has been a constant inspiration to me and has not only improved my dental health, but has also dramatically changed how I practice dentistry and how my office operates. You are truly a great dentist and mentor. I thank you once again for all that you have done for me and for the dental profession. I feel truly blessed to be able to call you my dentist, my educator, and my friend."
— Edward J. Penza, DDS
---
"Bill Strupp is the best clinical dentist I have ever seen. I am a dentist specializing in prosthodontics (crowns, bridges, dentures, implants) and have been in practice and teaching for almost 40 years. Over the years I have taken many of Bill's continuing education courses and read many of his published articles and newsletters. I can honestly say he has had one of the biggest influences on my dental career. As a young specialist, he challenged me to a higher level and my journey to excellence began. As a patient you could find no better care than with Bill Strupp."
— Dr. Thomas Groom
---
"All of my experiences in Dr. Strupp's office have been beyond my expectations. He replaced all of my amalgam fillings — ancient and all cracked — with gold inlays and onlays which all fit like gloves. I haven't had a bit of problems since, and have only needed maintenance cleanings since the restorative completion, which was several years ago. I have and would recommend Dr. Strupp to any patient wanting the best!"
— Steven M. Reynolds, DDS, patient since May 1991
---
"I want to personally thank you for the great dentistry you performed on my teeth in 1992. As you may recall, when I came to your office, I had been to two local dentists who had tried to adjust my occlusion to eliminate my TMJ pain. Neither one of them could adequately take care of the problem, and I didn't go to just anyone, either! Also, my molars had large amalgam restorations. The teeth themselves were also cracked, which gave me sensitivity when chewing. After you placed gold onlays on all my molars, my TMJ symptoms disappeared and my teeth are no longer sensitive. My occlusion has stabilized and I have not required any additional occlusal adjustment.
"Once again, thank you for all the excellent care you have provided. It was well worth the 170-mile round-trip drive to your office to have this work done."
— Mark J. Brunswick, DDS
---
"I've been a patient since the 1980s. Dr. Strupp, Dr. Brumm, and their team are without a doubt the best at what they do. They only use the highest-quality material, their crowns and veneers are like a work of art, and their touch is gentle beyond belief. I had no idea how amazing they were till I moved 30 miles away and tried five other dentists over a ten-year period, only to return to them as they are worth the drive. They are perfectionists and it shows in all they do. They do not accept insurance but they will file the paperwork with your insurance company for any possible reimbursements. I'm happy to say my insurance plan does reimburse me but I would have returned to them even if they hadn't."
— Tammy Gabel
---
"I moved here from Iowa in 1977. I have had previous massive dental work only to find out from Dr. Strupp it mostly was not good. I have been under his dental care, I am in my 70s, my husband, mother, many friends I recommended and have raved about the care received by Dr. Strupp. I was told in my 20s I would not probably have any teeth by my 30s (they were considered soft). I have them all nice and white. Thank you, Dr. Strupp, for the last 37 years of pain-free dental health."
— Connie Wendell
---
"I have been a patient for many years. Both Dr. Strupp and Dr. Brumm have treated me and Penny is my hygienist. I have always received excellent care, the dentists and staff are the most knowledgeable team of practitioners I have ever come across. Bottom line, EXCELLENCE in dentistry, customer service, pain free, and comfort. Polly came in on a Saturday for an emergency visit. Every time I have my teeth cleaned I always receive an update on my dental health. Very sterile environment with top-of-the-line porcelain crowns."
— Carol McDowell
---
"Dr. Strupp saved my teeth way back in the 70s and I am ever grateful for how well they still work. It helps my health at 81. I hope to have his and staff care many more years!"
— Lura M. Gillis, patient since April 1975
---
"Dr. Strupp has been my dentist for a decade. His professional skills are excellent and he is highly regarded by other dental professionals as well as his patients. The staff are kind and courteous. They always go the extra mile for me, making my office visits a pleasant experience. As a team, with Dr. Strupp as their leader, their coordinated efforts on my behalf have inspired my confidence and gratitude."
— Myrna Allen, patient since January 2001
---
"Dr. Strupp does the finest work in town! I've been told that I look like I have the teeth of a dentist's wife with my restorative work. Staff is great too!"
— Dana Danitz, patient since March 1990
---
"I have been with Dr. Strupp for many years. I am very happy with the work he has done. He and his staff are GREAT!"
— Jackie Winquist, patient since November 1987
---
"Dr. Strupp really has the right touch when repairing teeth! His work is always perfect and it lasts! And his enthusiasm is contagious!"
— Jane Bisgrove, patient since January 1988
---
"Dr. Strupp is truly one amazing dentist. I feel so fortunate to have found him 14 years ago. Penny, my hygienist, has also done the best work on cleaning my teeth. Thank you, Dr. Strupp and Penny, for taking such good care of me. I get compliments on my smile every day. Love you guys!"
— Valerie Yourth
---
"Dr. Brumm is amazing. He is warm, kind, and his passion for exceptional dentistry shows in all aspects of his work. The staff is beyond compare. I have experienced dentistry from quite a few dentists in the past and no other comes close to what I have experienced. I refer all of my family and friends, and everyone has been beyond happy with their experiences. My husband's cosmetic restorations are beautiful. I love the focus on prevention and attention to detail, I'm so thankful to be a patient here."
— Mandy A.
---
"What an amazing dentist!! How many other patients can say that their dentist actually trains many other dentists, both here and around the country, as well as working with the manufacturers to make their products better for everyone else?! Dr. Brumm is a wonderful dentist and you will enjoy his expert artistic enhancement to your smile!"
— Robert Johnston
---
"My 15-year-old daughter had a horrible dental accident, severely damaging four front teeth, gum, and bone. Dr. Brumm treated her as if she was his own daughter and he guided us through the whole process. Dr. Brumm, Dr. Strupp, and their entire team brought back my daughter's beautiful smile. The results are amazing and even better than before. We are forever grateful for their amazing care and talent!"
— Wendy Sanders
---
"I can never in my lifetime thank Michael W. Brumm for the amazing work he has done. He is a true artist!! Such precision in his work! Very caring and compassionate. The whole staff a great group of caring, professionals. I will never go anywhere else! Thank you to all!"
— Deann Rhodus
---
"WOW! What can I say about a dentist who gave me back my smile? The work that Dr. Brumm and his team did for me is nothing short of a miracle. No longer do I have to just grin while trying to hide my teeth, I am happy to show my big toothy smile. Thanks for making my teeth shine guys. You are the best."
— Paul Wirth
---
"The staff here is amazing and the work they do is nothing less than perfect! Dr. Brumm is a perfectionist and it shows. Highly recommended!"
— Carl V.
---
"Dr Brumm is excellent!! Filled all nine of my cavities and did it with 100% ease. Had no complications or irregular pain. Great atmosphere and great staff. Absolutely recommend and will continue to go to Dr. Strupp and Dr. Brumm."
— Paige H.
---
"Every day, someone comments on my smile or my teeth and the people I have to thank for my incredible smile are Dr. Strupp, Dr. Brumm, and their incredible team. If you want quality teeth work done, look no further than Strupp/Brumm. They are the best!"
— Paul W.
---
"The best, period. Still have my crowns 25 years later — really what else could you reasonably ask for?"
— Chip N.
---
"Such a great office and Dr. Brumm is gentle, caring, easygoing, and does amazing work. Highly recommend him and his staff."
— Randy Sanders
---
"My experience with Dr. Strupp and his staff has been remarkable. Dr. Strupp is, of course, the best dentist I have ever visited. His staff are all very efficient, courteous, and empathetic. Dr. Strupp has restored my smile as well as my teeth. I recently visited relatives and in every picture taken, I am beaming with my restored teeth. Thanks, Dr. Strupp!"
—Marie DeMaso, patient since April 2003
---
"I have been a patient of Dr. Strupp's for more than ten years. Dr. Strupp is a great dentist. I would highly recommend Dr. Strupp to anyone looking for a top-notch dentist."
— Seth Pelletier, patient since June 1986
---
"My experiences at Dr. Strupp's office have been outstanding. I am deathly afraid of needles and Dr. Strupp has a way of administering the injections in such a way that you do not feel any pain. He takes all the time necessary to make sure that you are comfortable. "
— Allison Bungert, patient since September 2004
---
"I have been with Dr. Strupp for well over 16 years. I couldn't imagine going to anyone else. His staff is great."
— Jennie Belak, patient since November 1987
---
"Wow, what an experience! The staff was so pleasant and knowledgeable. From the first person you come into contact with, to the clinical staff and of course the doctors! It is such an uplifting, life-changing event to have your teeth look so amazing that you want to smile for pictures! I can't thank these guys enough! I only gave them five stars because I didn't have the option to give them six!!"
— Tamara Brewton
---
"Dr. Strupp — 'The Best'. No one can do what the doctor can do with your teeth. As I said, he's The Very Best!"
— Frank Doganieri, patient since October 1993
---
"Sherry and I can't thank you enough for your professionalism (an expert) in your field of aesthetic and restorative dentistry, and the manner in which you coddled us through the process. We will be forever thankful and we are smiling all the way. From the two walking and living examples of your expertise honed by many years of experience and your creative and artistic ways."
— John and Sherry Lino, patients since May 2002
---
"I am very glad and pleased that I had the opportunity to have something done to my teeth because if I hadn't, I would most likely have lost a lot of them. I am very happy and highly recommend Dr. Strupp for the very professional work he did. I am also pleased to commend his very friendly and caring staff."
— Hilda Desenberg, patient since August 2003
---
"I have lived in many areas of the country and have had many dental experiences. I have full confidence in Dr. Strupp's work. I have had a lot of dental work and now would only use him and his recommendations. I am still in the process of my work so when completed, I hope to report on a wonderful job done."
— Jane Grantham, patient since October 2003
---
"What do I expect from a dentist? A quality of care that approaches perfection. An office staff that is courteous, competent, and fun to be with. And lastly, a team of professionals that listen to me. Whether it is routine care or more complicated restorative procedures, this is the place to be. I have been a patient for 25 years, and presently travel 300 miles round trip for my dental care. He is the best!"
— Patient since June 1989
---
"Eleven years ago, I retired and we decided to come to Clearwater. My dentist in Ocean Township, New Jersey, recommended Dr. Strupp. Over the last number of years, I have had major dental work by Dr. Strupp. I am extremely happy and pleased with the outcome. Dr. Strupp's highly competent staff, always friendly and helpful, play a role in his successful business."
— Jim Kitchen, patient October 1995
---
"I started coming to Dr. Strupp in 1987. I had big problems with my teeth. Dr. Strupp has worked miracles in my mouth. I have nothing but praise for him and his staff, who most of them have been here since I came in 1987."
— Patient since November 1987
---
"I have been a patient of Dr. Strupp's for the past ten years. It has been a very pleasant experience with both the doctor and his staff. His dental care has always been the absolute best in our community as well as (I am sure) throughout the country. I have the utmost confidence in his staff as well."
— Linda Olson, patient
---
"I received my first set of crowns on my four front teeth at age 21 in 1956. I spent many hours in dentist chairs through the years, maintaining and restoring my teeth, including other crowns on the same teeth! At the age of 64 years, Dr. Strupp was recommended to me. My experience with Dr. Strupp was far above and beyond any I had experienced! My teeth are beautiful!! They are perfect and natural and I love to smile!!"
— Lois Segars, patient since October 1999
---
"We have had Dr. Strupp as our dentist for 20 years. We will never change. He has done so much for our teeth and he is always there to talk to us about any health problems. He saved all of Jack's teeth for him and they are perfect. He is the best in Florida as far as we are concerned. The whole staff is the best."
— Lorraine and Jack Coulova, patients since January 1988
---
"The staff is always courteous and professional. Dr. Strupp explains all the options and is most knowledgeable. As a new patient, I was extremely impressed with the amount of time he took to review my X-rays with me and answer every question. Dr. Strupp and his staff almost make visiting them a pleasure. Is it possible to enjoy going to the dentist???"
— Melvin Robinson, patient since January 2004
---
"I have found the service and professionalism excellent. I travel frequently. The staff's willingness to accommodate my schedule with timely appointments and follow-up is very helpful. The results I get from dental work and routine checkups are worth it."
— Rob Polanis, patient since April 2000
---
"Dr. Strupp worked a miracle for me! My teeth were a terrible mess. Now I have a beautiful smile which helped my self-esteem and my singing career."
— Robin Snyder, patient since August 1997
---
"Dr. William Strupp: For whatever you need."
— Richard Baron, patient since November 1999
---
"I had some circa 1950s fillings that I was told by other dentists needed to be replaced by radical options. Dr. Strupp's alternative allowed me to build upon what was 'mine' in a very attractive and strong way. A sympathetic and highly competent team performed his step-by-step procedures. I'm confident of my care in this practice. Everyone in our family is a patient here now."
— Sandra Murray, patient since November 1998
---
"I've known Bill Strupp personally and as a patient for over 30 years. He and his staff have always treated me and my family with the utmost in care and comfort. May possibly be the or one of the best dentists in the nation. Someone is always available in emergency situations. Thanks to Dr. Strupp and staff for your great service."
—Terry V. Webb, patient since December 1987
---
"My teeth never looked or felt better. Hygienists are extremely thorough. Staff is always pleasant and helpful."
— Vicki Mitvalsky, patient since April 2003
---
"I love Dr. Strupp and his staff. My experiences with him and his staff have been excellent."