In-House Dental Laboratory
Behind every great dentist stands a great team of dental technicians and ceramists. Less than 1% percent of dental offices have an in-house dental laboratory. Our office has assembled a world-class group of dental technicians with more than 60 years of experience.
Dental offices that have in-house dental labs are at a true advantage over traditional dental offices. The in-house laboratory is especially helpful when creating complex dental rehabilitations. Also, it is critical when matching dental ceramics with natural teeth.
---
Smile Makeover with Porcelain Veneers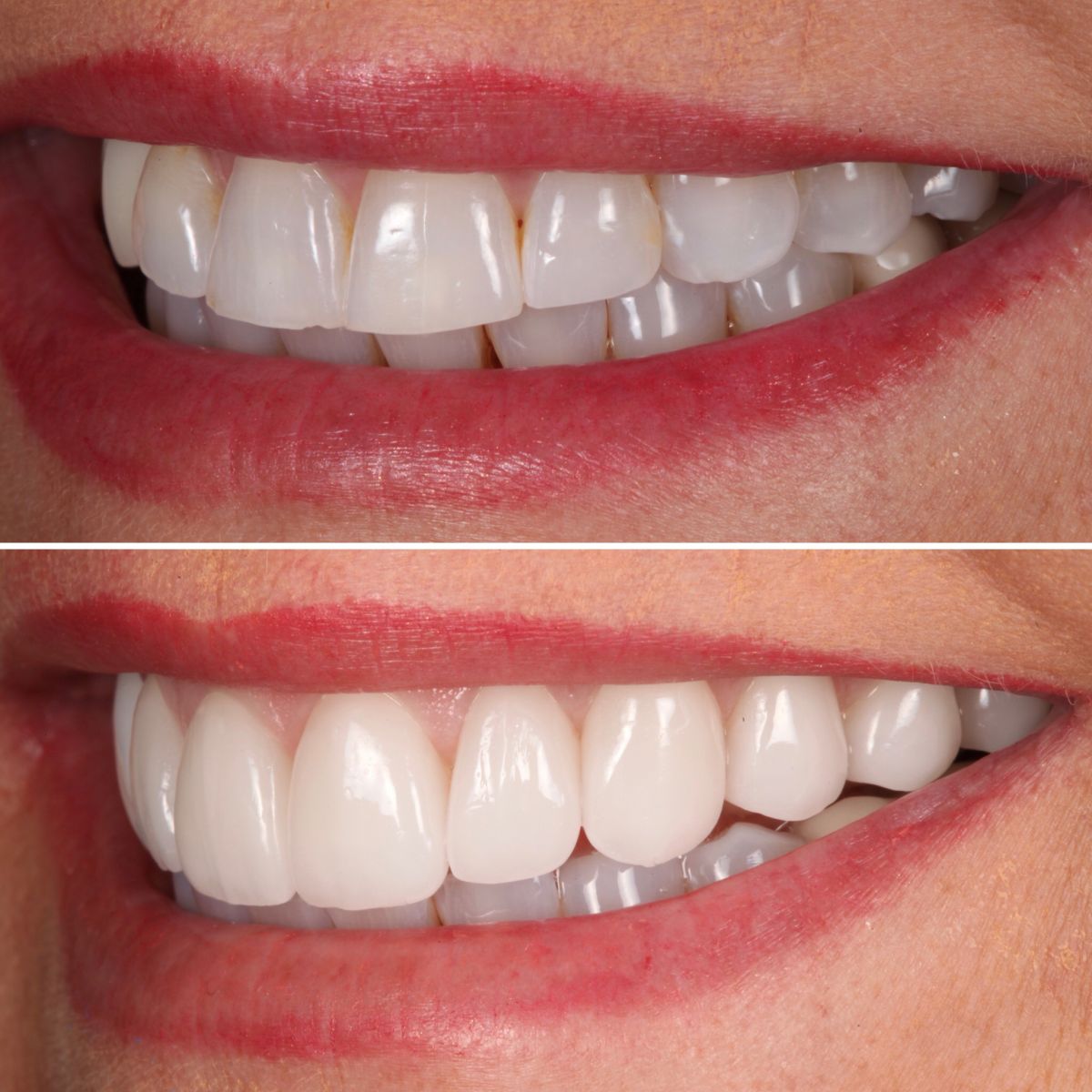 ---
Two Porcelain Veneers to Replace Failing Bonding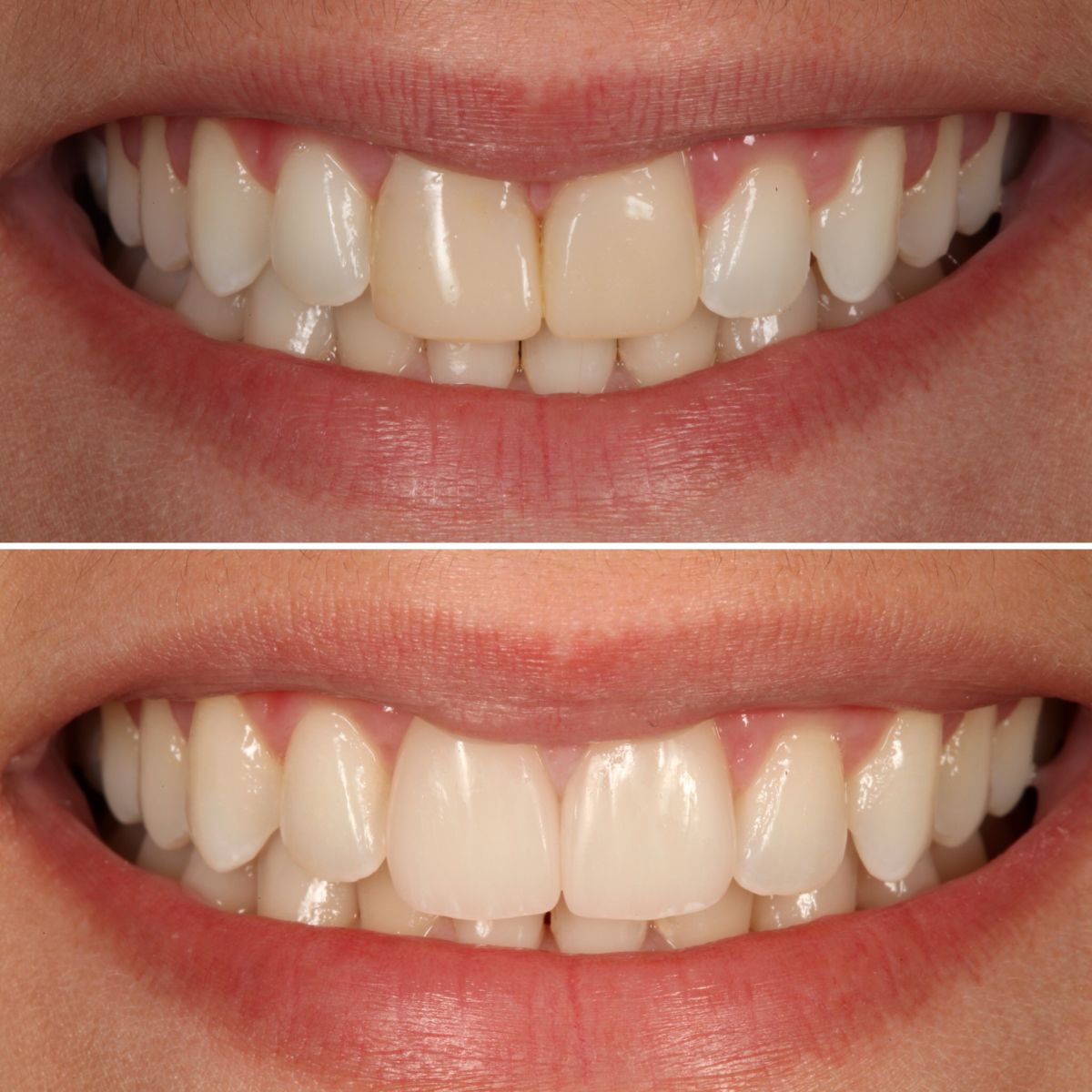 ---
Porcelain Restorations to Restore Worn Enamel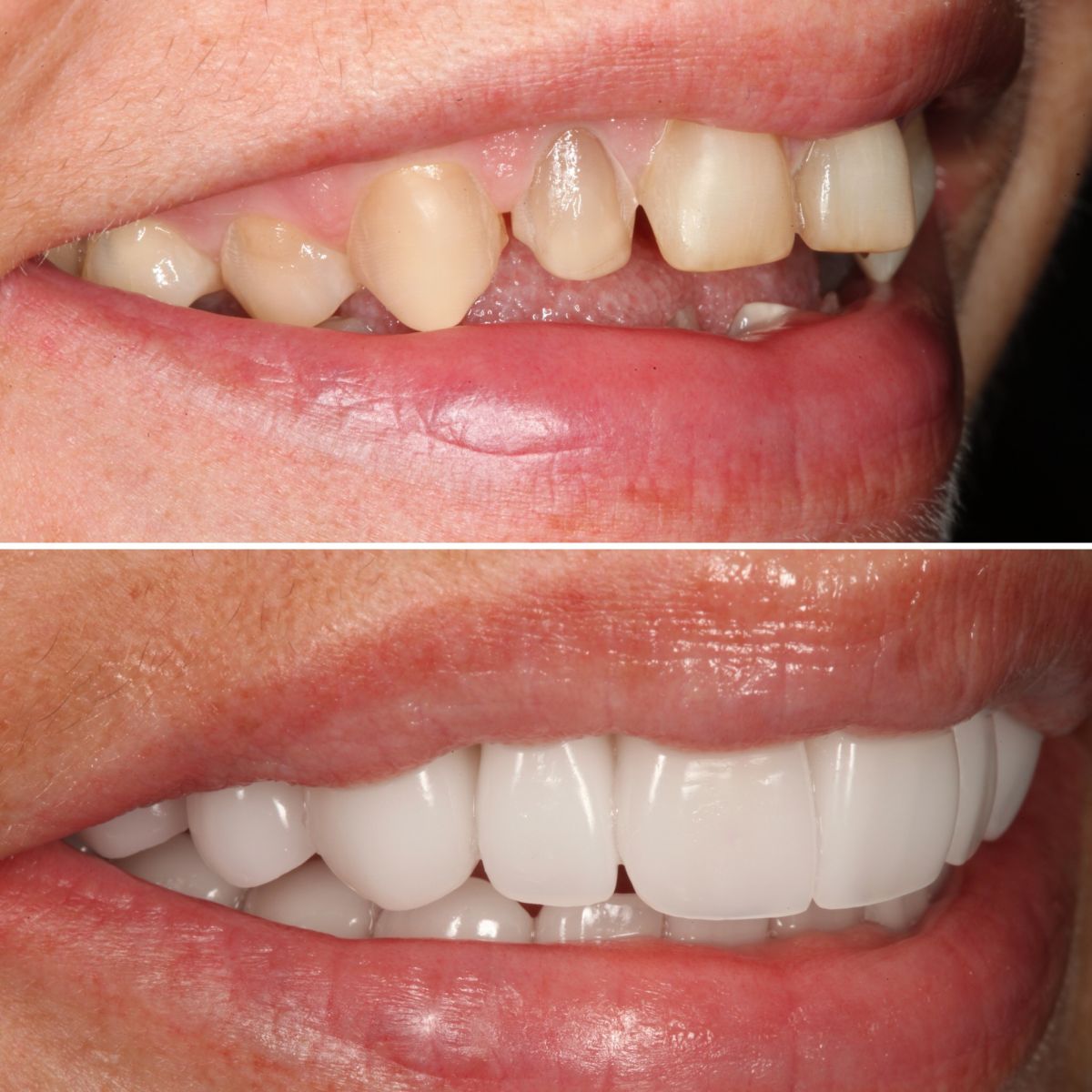 ---
Porcelain Restorations to Restore Failing Teeth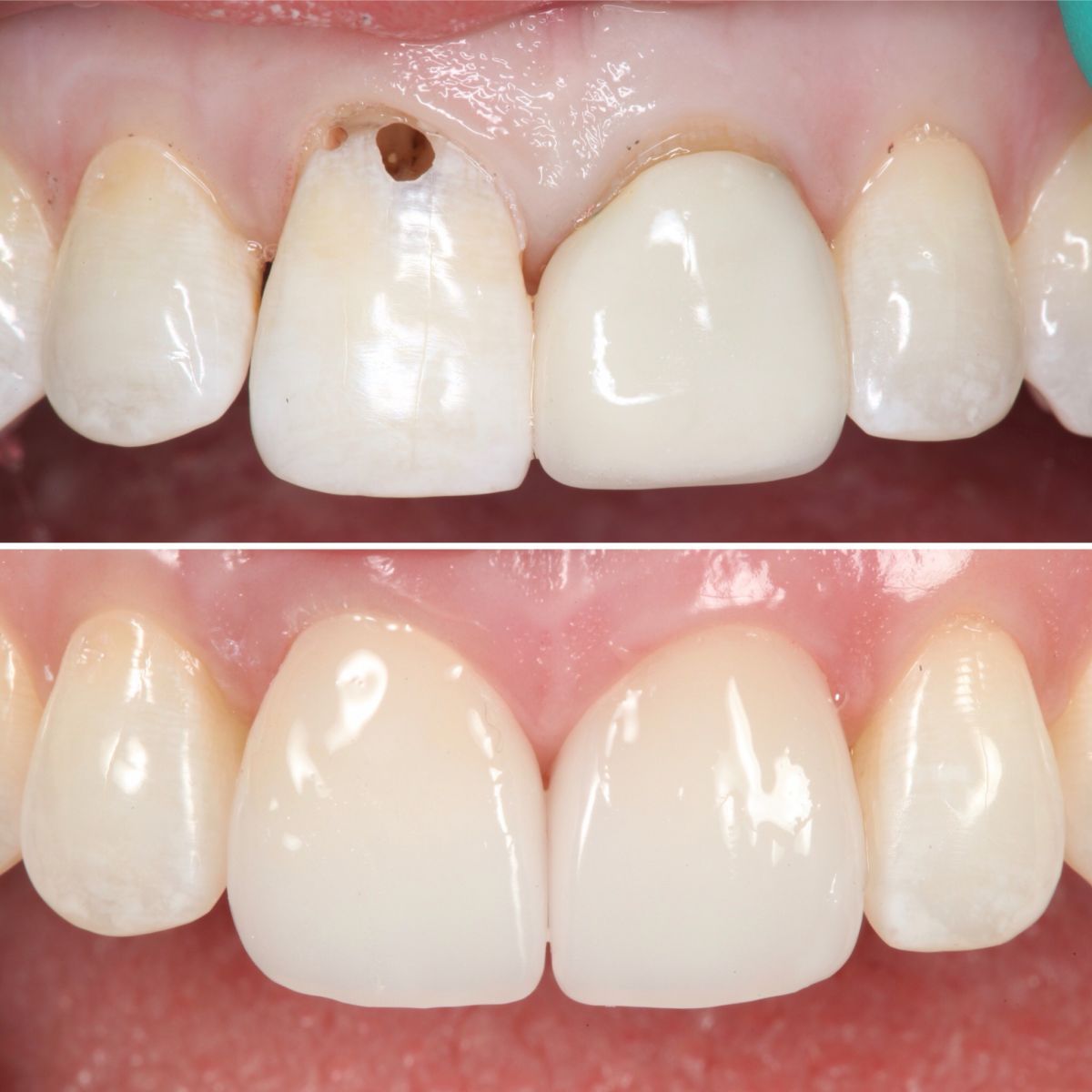 ---
Porcelain Restorations to Restore Failing Teeth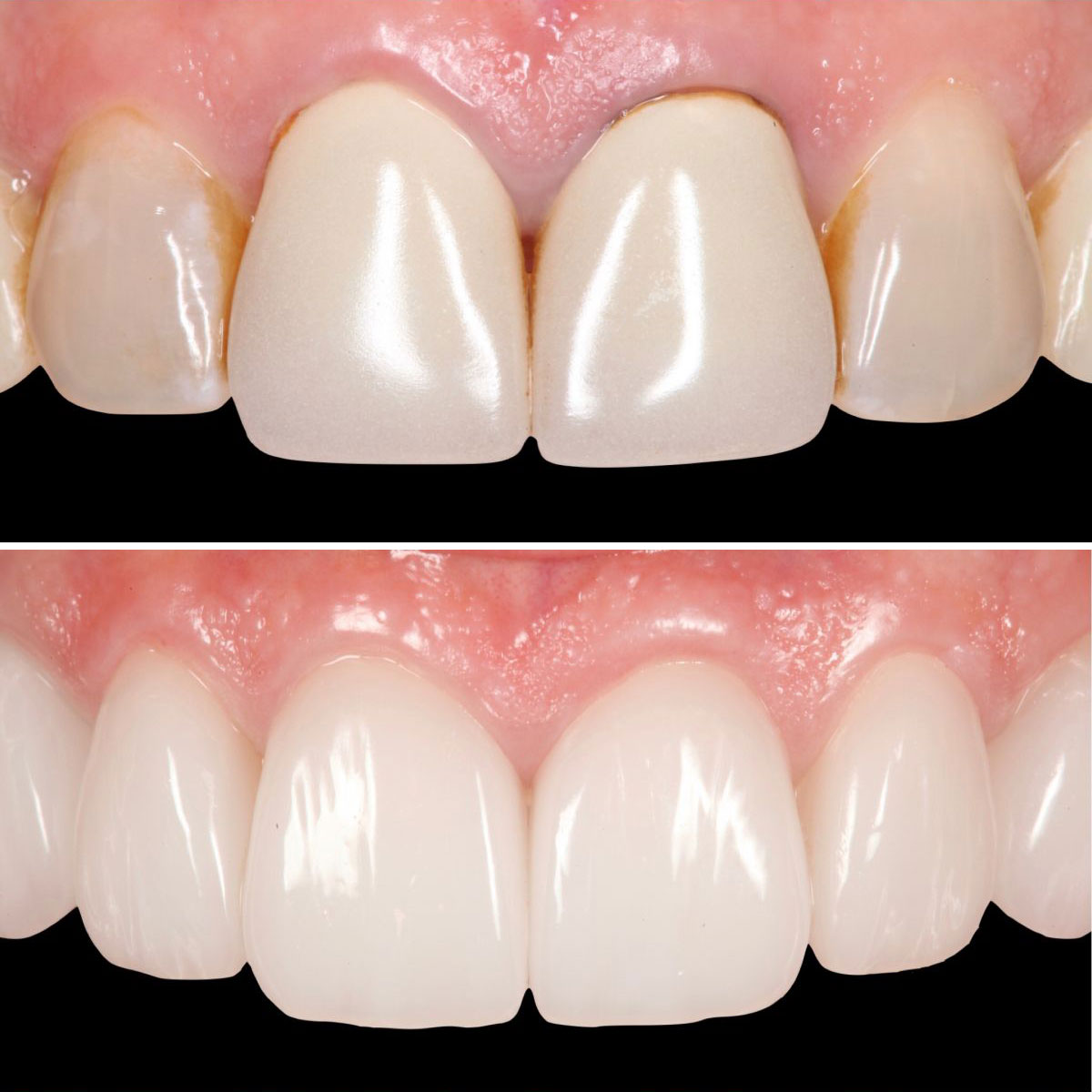 ---
Porcelain Restorations to Restore Failing Teeth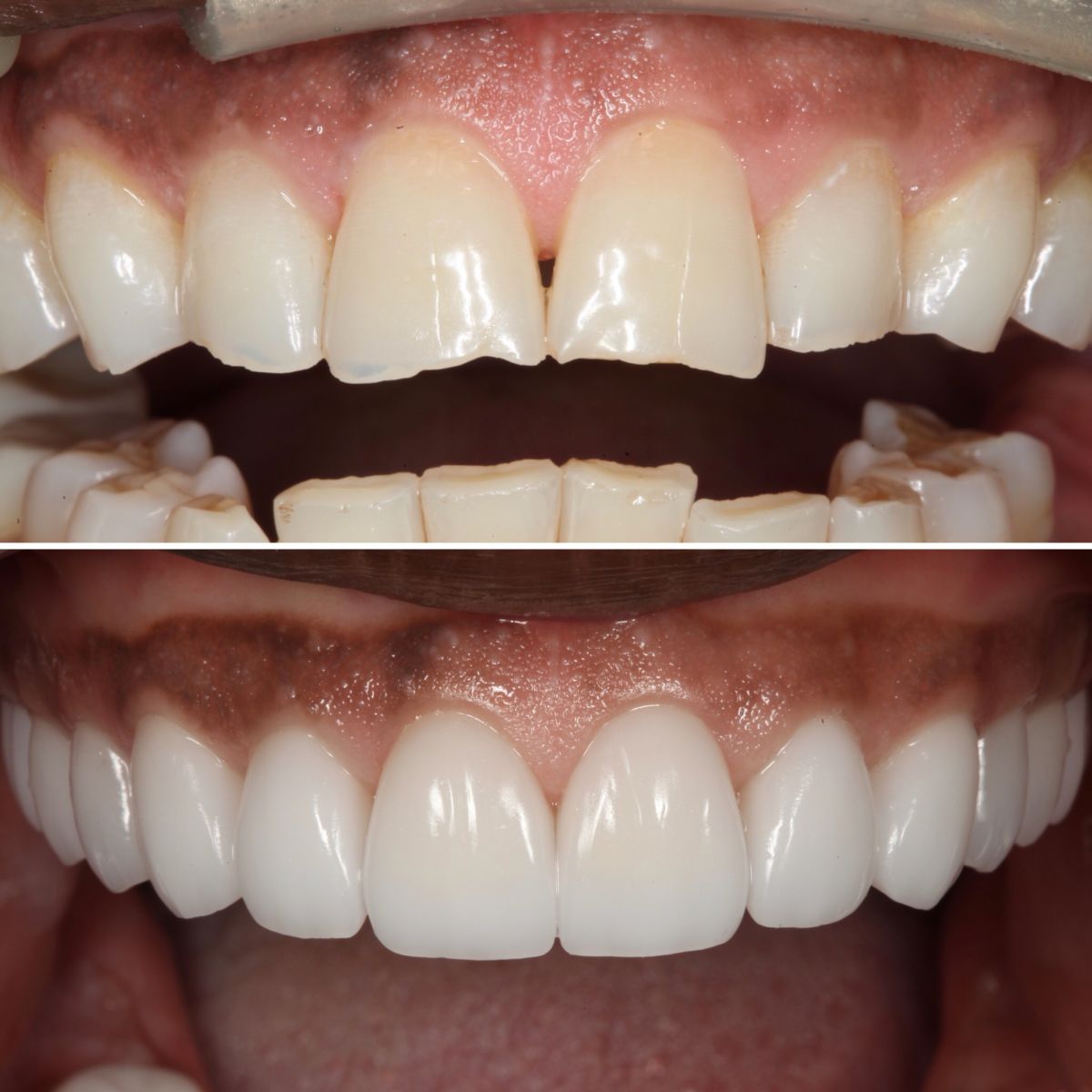 ---
Porcelain Restorations to Restore Failing Teeth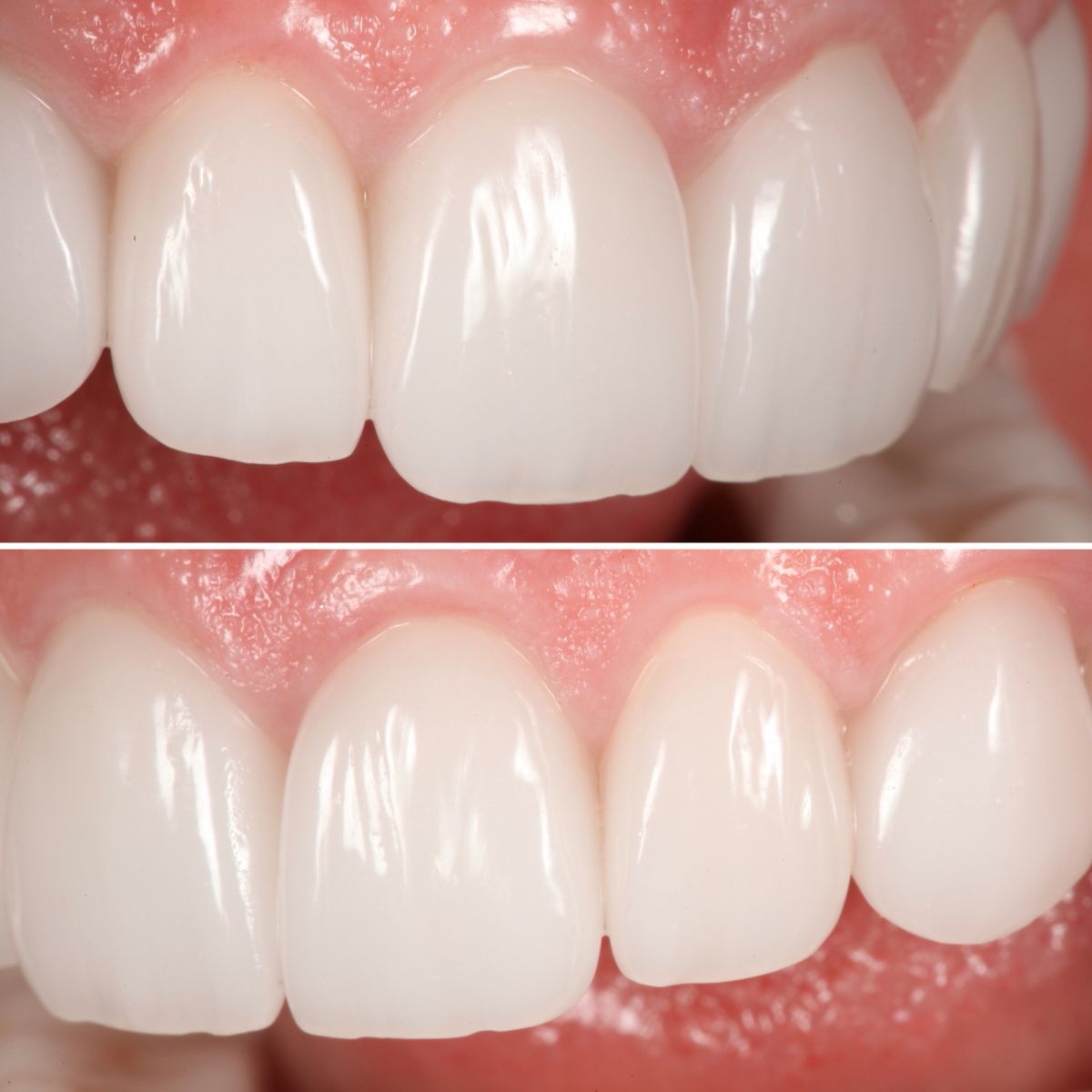 ---
Implant-Supported Hybrid Denture to Replace Lost Teeth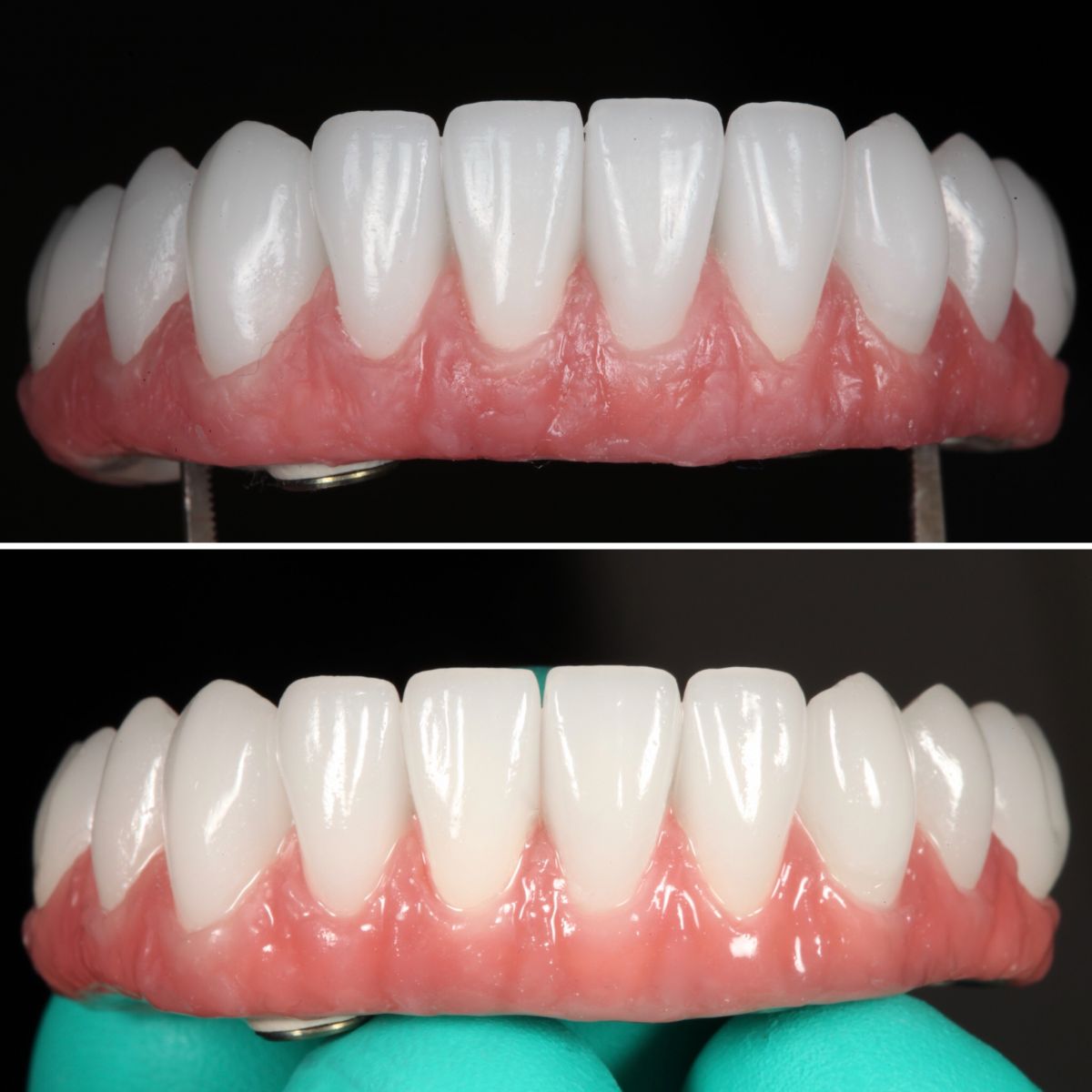 ---
Porcelain Restorations on the Model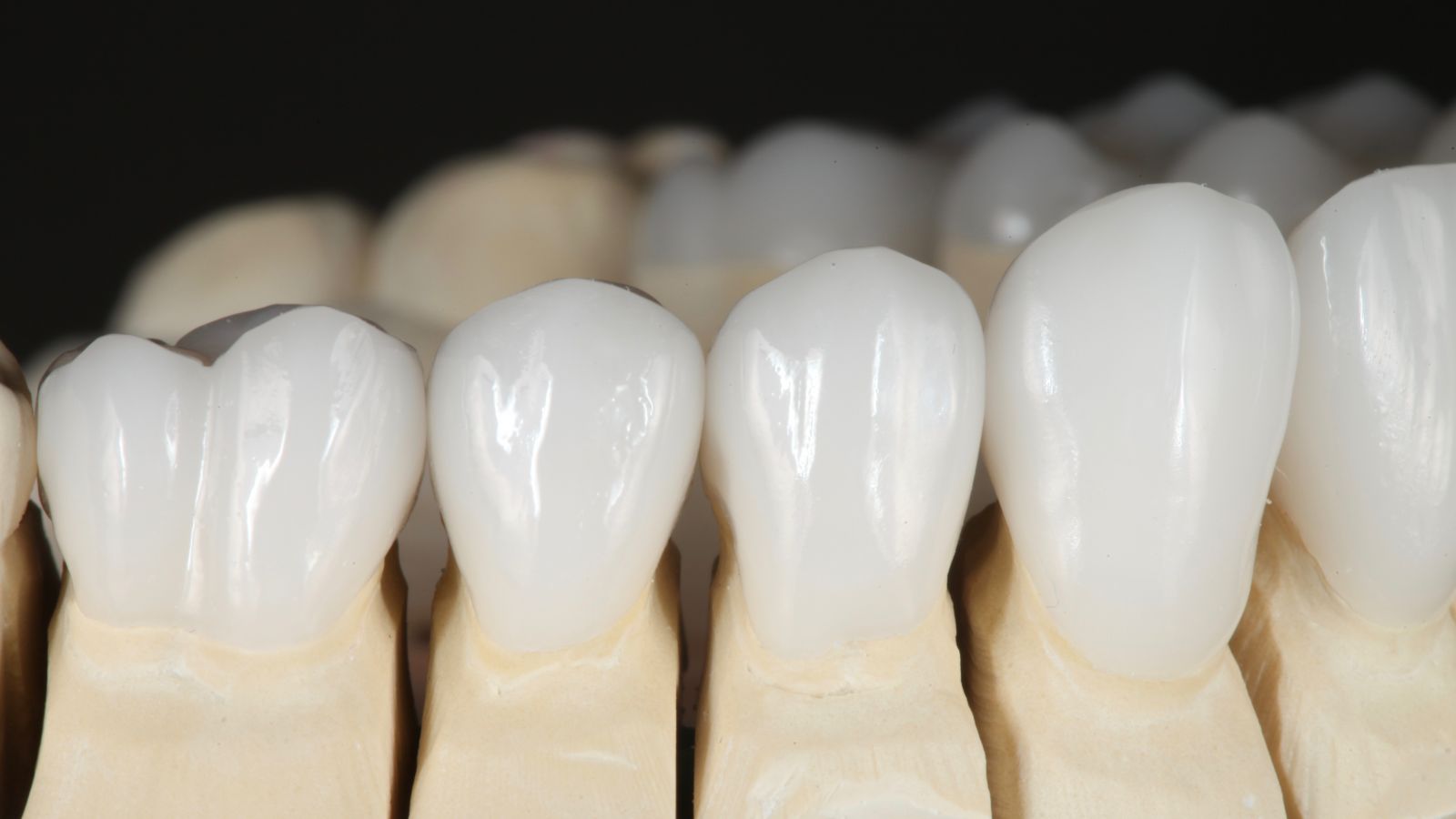 ---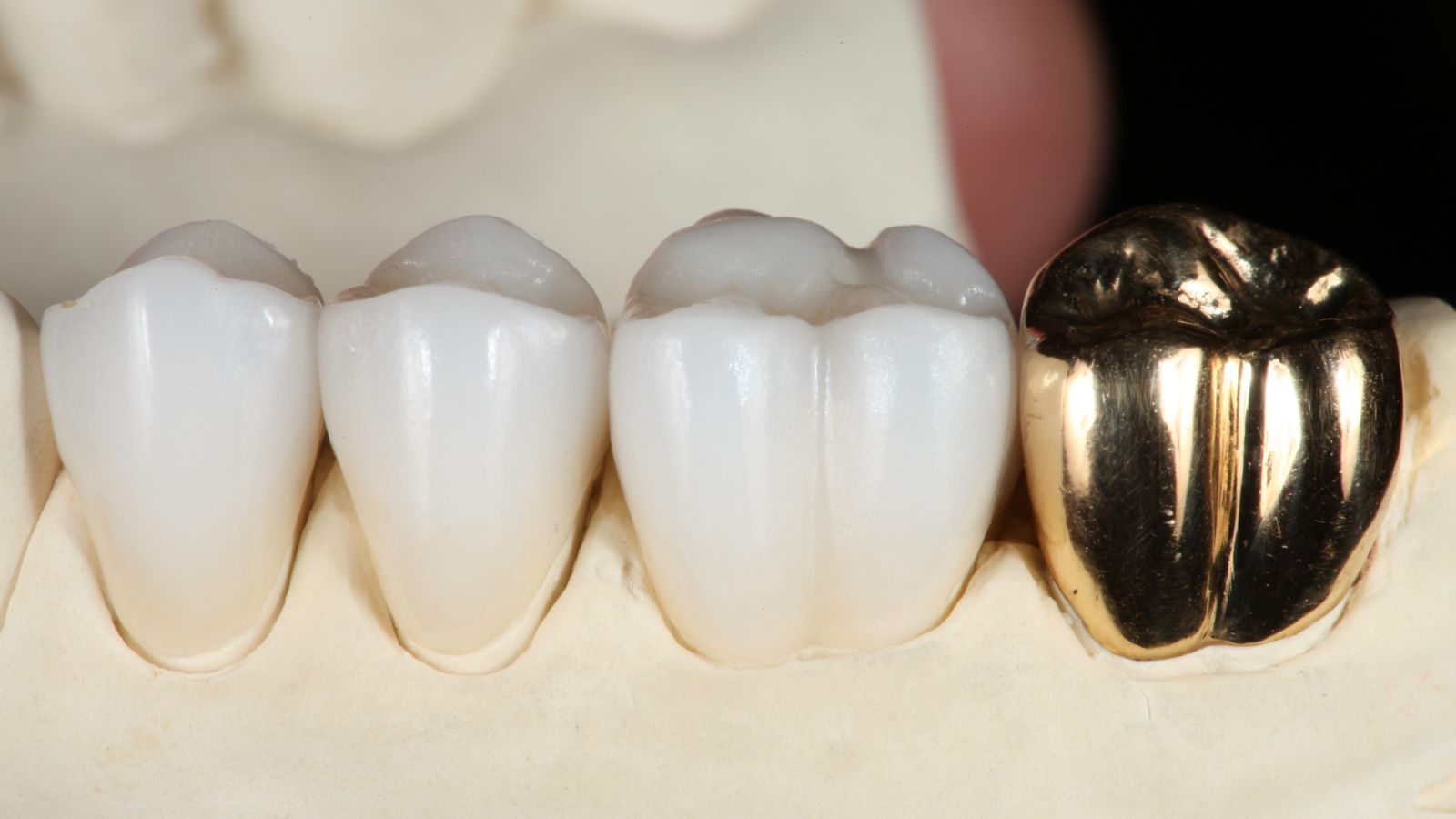 Porcelain and Gold Posterior Restorations
---
Our in-house laboratory technicians are highly trained in tooth morphology and anatomy, framework design, and aesthetics. With their expertise, they will precisely craft your dental restoration.
In addition, our technicians are on the premises, so we can consult with them throughout your therapy to ensure the proper fit and aesthetic match, and provide custom-fit adjustments. Their ability to troubleshoot and offer innovative solutions to complex case designs is among their many talents.
Their skill, artistry, and dedication will combine to provide you with the highest level of quality, both in form and function, along with the most pleasing cosmetic result.
We also have excellent equipment to assure we have the desired precision and aesthetics, from our single crowns to our full-mouth reconstructions. Our top-of-the-line porcelain furnaces achieve the best aesthetics and strength for all ceramics.
In addition, our technician checks the fit of each crown to its die using a microscope and makes sure each crown is biocompatible with its surrounding gingiva (gum tissue).
---
James "Jim" Free CDT
Dental Technician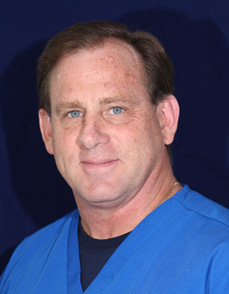 Jim recently finished second place in the World Dental Arts Championship (Porcelain/Ceramic Division) held in Utah.
I love to watch someone smiling again after their restorations have been placed. Each person's smile is important to them, how they feel about the world, and their comfort. I work in our on-site laboratory, where I design and fabricate aesthetic dental restorations.
Away from the lab, I enjoy scuba diving, fishing, boating, and hunting. Spending time with my wife and two boys is always a priority.
---
Ray Moggadon
Dental Technician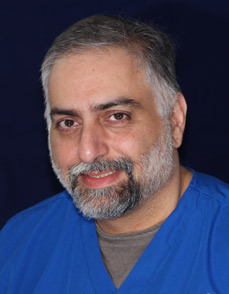 I love being part of a team with a single goal: putting a smile on each patient's face. Seeing a patient who's happy with a restored and healthy smile is the highlight of my day. I work pouring impressions to mounting the case. I also handle investing and devesting the restoration.
Outside of work, I love going to the movies with my wife and walking in downtown St. Pete. I enjoy football and basketball, but my favorite sport is hockey. I cheer for the Lightning, of course.
---